Wiebe family memoirs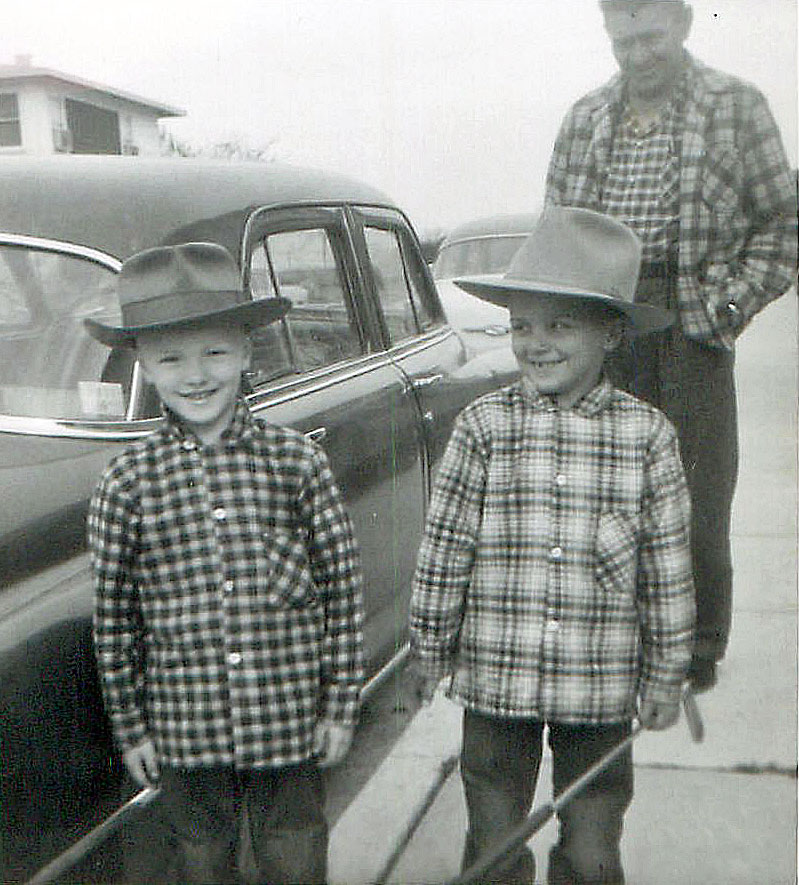 Christmas 1958 - Steve, Tom, and Grandpa Wiebe. Family.
My brother Steve, Stephen Alton Wiebe, died recently of heart failure; he was 66 years old. Steve's wife, family and friends were around him at the end of his life, a life whose last years were painful and difficult. Steve, my older brother, is no longer suffering. I will miss him.